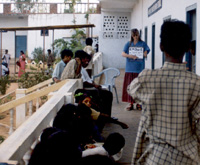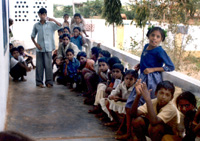 During vision screening we discovered there were several who could be helped by reading glasses.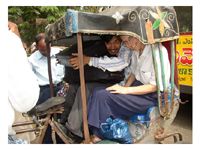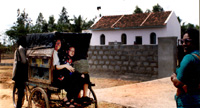 We had a new experience riding this rickshaw drawn by bicycle. I rode the little ways to church.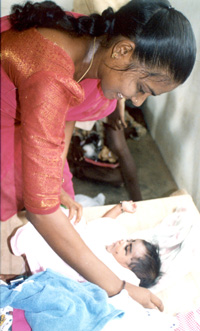 This little mother enjoyed the baby dresses for her baby.
In the evening after Sabbath, we held a little free medical clinic for Neena's church members. We worked till we were so exhausted, I fell asleep during Neena's translation of one persons symptoms. She hurried me off to bed to catch up on my rest.
We began to sing our favorite song. "My hands that were full now are empty, my heart that was empty now is full, full overflowing at last I am growing from what I leave behind. Life eternal life, my treasures are finally forever. ...The riches of Christ will fail me never, I put my trust in Him....