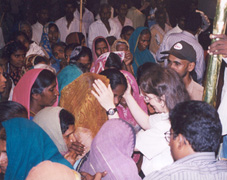 At the close of the meeting's quiz time hundreds of people came forward for special prayer. Some wanted salvation, others asked for healing, for family trouble resolution, and for financial help. A few asked for strengthening in the ministry. I saw God answer their simple faith in Him. I will share more about these answers in separate stories.
The women would take their cloth and place it over their heads before the prayer. I always asked for what they wanted but also asked God to lead them into deeper truth and inscribe their names in the book of life leading them to be faithful to follow all the light they knew especially on the Sabbath. I asked that they would someday walk the golden streets. Thousands in India came to me for prayer during the two months there. Only one night I rushed through because I had been scolded for taking too long praying for people. I did not sleep well that night so thereafter, I was careful to pray for each as requested no matter how tired I was. Many told others how I prayed and more came for prayers because they were not rushed. They knew I cared. They knew that I loved God deeply and they just stayed until I had time to pray for each of them.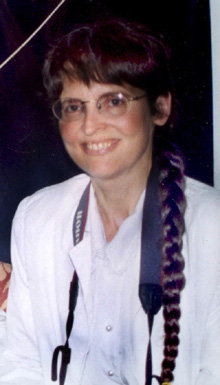 We have this treasure in earthen vessels that the power of God can be more evident. 1 Cor 4:7 It is not by my might but HIS SPIRIT that any work can be done.
I left home with the burning desire in my heart to share the gospel and go fishing for Jesus. Though trained at Walla Walla with a BA degree in Theology, and BS in nursing, and a Pediatric Nurse Practitioner degree from Loma Linda, and a doctorate in Family Medicine from Kansas City, I was way out of my comfort zone. I did not feel qualified. I was comforted with the thought that God does not pick the qualified but qualifies those He chooses. I was glad for the Mathew 28:19,20 promise He would never leave me. With a TEACHER like is promised in Isaiah 30:20-21 one cannot go wrong if listening for His voice to say this is the way, walk in it.
The promise in Jeremiah chapter one assured me that He would touch my lips and I would speak to all that He sent me. I kept reading these promises and memorizing the texts for my lectures each night. He brought them to my memory as I needed them even when it was after 11PM when I am normally asleep. Throughout all of India through all of the 13 villages God arranged me to speak in I prayed continuously for Him to be the speaker and pour out on me HIS HOLY SPIRIT and use me as He saw fit. (Jer. 1:7,8,17)