[ Up ] [ Ticketing ] [ Feeding 3000 ] [ Deaths Shadow ] [ Cornelius Home ] [ Fisherman ] [ Street Ministry ] [ Sunday service ] [ Roof Top Ministry ] [ Ocean Front Ministry ] [ Phase 3 ] [ VBS Katevarum ] [ MOB Action ] [ RR Tracks Village ] [ Sekuripalem Series ] [ Door To Door ] [ Gods Battery Charge ] [ Every Need Supplied ] [ Dream Changes Departure Plans ] [ Jagurlundi Lutheran Church ] [ Snake Charmer Incident ]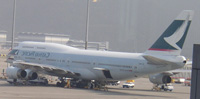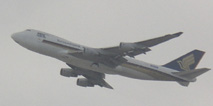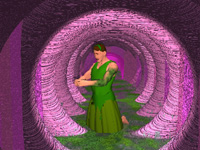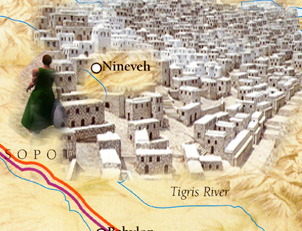 God told me to return to India to work with the same pastor I worked with in Tenali last year. I was did not want to experience the hunger and rough treatment I went through last year. The Lord reminded me of the prophet Jonah. He did not want to go to Nineveh for it was known for its cruelty and crime. You can't blame this prophet. Would you want to do that job? It is not a pleasant thing to go into a situation where you know there will be anger and violence. God loves the cruel people. God loves the liars. God loves the murders. Can we love like heaven loves? He wants to give them opportunities to be saved. He wants to save them just as much as He wants to save you and me. They cannot be saved unless they are changed to loving obedient unselfish people. He has to send His workers in like sheep among wolves. He asks us to trust Him for everything. He promises to never leave us in any emergency.
He does not promise luxury, just that He would provide for our needs. Jesus suffered cruelty and shame while healing and blessing others. His followers cannot expect to be above their master in these things. We all must be willing to suffer for His sake.
The cost of ticketing was almost 5,000 dollars. Our country was about to declare war and all looked risky and impossible to go do gospel meetings in India. Our money situation is very bad since we are still paying on our own medical school loans. We live very simply not even having a home of our own. I was given 80 dollars three weeks before departure and it was enough like Elijah saw the little cloud and knew the rain was coming. The ticketing agent at the Air Force base was asked to prepare the itinerary.
All our work is strictly volunteer. When a job is lined up, God sends the funds we need. We trust He will provide money for tickets, for transport and that He will have friends who will feed us. We trust that He will send us the money for generator, stage supplies and all the details needed for gospel meetings and medical clinics.
I told God He could wait till the last minute to get the tickets so all here could gain in their faith as they watched His power in providing when all was impossible. I said He could even wait to send money till after war was declared and allow just enough time to print up tickets for departure on the date He specified which was March 24.
Friends at church gave and the treasurer handed me a check for 3,719 dollars. It was not the 5000 total I needed by that evening yet it was enough to call the ticketing agent to ask for printing of tickets. I cashed it and asked Jenny if I could borrow her Bible dollars for just 24 hours. Still with that I was short many dollars. I counted it carefully. On the way to pay for the tickets I prayed that God would increase what I had.
When I began counting out the cash for payment, it was easy till I reached 4,000. Then slowly with my heart skipping, I kept on going. We each counted and recounted and it came to 4,883. I needed 52 more dollars. The agent said why not write a check and expect God to make it good in the next 24 hours. If God could bring all the other funds, couldn't He complete the miracle in time. I agreed and wrote the check. The next morning at the post office there was a check for 500 dollars. I was thrilled and ordered the 500 dollar light bulb for the projector. Funds came in quickly in those last 3 days. We replaced the Bible funds and bought the power cord needed for lap top and the light bulb and other pieces of equipment needed.
As we left town for India we were packed very lightly as instructed in a dream. We were following the Mathew 10 plan. God led us on an adventure of faith that was unique from all the other missions in the last 10 years of this work.
We experienced tremendous miracles. The most frightening turned out to be an experience we praise God for. It opened the door to spreading the gospel in many more places than we intended. It also showed us God's mighty power in healing a heart attack and stopping the knives that threatened our lives. Read on for more stories of our faith adventures in India 2003.