In the Valley of the Shadow of Death
We are so privileged to be working in the vineyard. We have seen so many miracles. We have seen the strength of God greater in this ten days than in all the other missions. We praise Him for this privilege. He is really powerful.

The story of God's marvelous protection and guidance through the valley of death
There was great success in the meetings as I completed the last of the presentations.
Sunday morning the Lord led me to prepare a most unusual sermon for the church service. I spoke about how the ants gathered one grain at a time and by working together, accomplish amazing things. Then the Lord led me to speak about the birds and their sweet songs in spite of being in such danger at all times.
Then I wondered why but I was impressed to tell them the Acts 3 story of "silver and gold" have I none but what I have I was giving to them. I encouraged them to get up and walk in faith. This was my encouragement for them.
God had showed me that these people were providing for the meetings and this was His plan. He could bless them with salvation for their giving. I waited patiently for God to grant the demands of Pastor J. for me to pay totally all expenses ignoring their contributions and receiving them for other things.
Then I reminded them that the prophet Balaam who loved silver and gold so much he was full of rage at anything blocking his plans. God only knows how much was translated by pastor J. The Spirit was heavy on me and I planted the seeds He gave me. It also encouraged my heart for what was ahead in the next 24 hours.
There was someone in that church whose faith was very strong. It was so well developed that they had prayed and fasted and kept asking me to come to them 8 times. God told me to come even though I did not want to for there is always such suffering. But I obeyed God to answer their cry for more light.

I saw trouble brewing for the pastor had asked me to speak for church but did not send the taxi for me until he had finished the church service. God moved sweet little Jenny to be totally oblivious to innuendos and when we walked in after church was over, she set up my computer on the front desk like the previous week. She prepared all the cords and Kyle set up the projector. Kyle saw they did not want it but he followed Jenny's example with a bit of urging from me. When it was ready the pastor translated. I trusted God that if he changed anything, God would translate as needed and all would hear what God had urged me to prepare that morning. Little did I know what was ahead for us.

The heat was intense inside that church prior to going for baptism yet I spoke till completion of the message. I saw the warm response yet some eyes that seemed to tell me they were totally disappointed in me. I do not know what his message had been to his flock but Jesus knows. I just urged them to work together and encourage each other for success of their ministry.
We all crowded into one taxi and headed for the river. Amazingly, even though the 3 ladies ready for baptism pressed me to please baptize them, the pastor J. said I could only watch. He brought in one who looked like a priest. He was chewing tobacco and spit a big mouthful just before beginning to put the person under water. He gave the sign of the cross when he held them under the water. I don't think I had seen him before.

It was a beautiful service down at the side of the river. I had such swollen feet, I could hardly walk. These ladies were all so sympathetic. I knew they loved me for the gospel light they had accepted brought them so much joy. Thousands of others were also showing us such love. After I had presented the Sabbath test so clearly and the thousand years Satan would wander I noted a strange under cover anger against me. When it was time for me to begin preaching, the taxi did not come for me till 1 to 2 hours late. It came when I had totally given up hope of going. It was by the power of God only that I kept calm and sweet when they did come.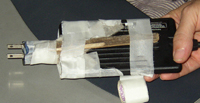 Equipment would not work properly. The computer was crumbling at the right hinge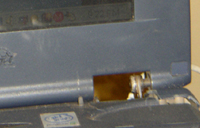 and at the power cord at two places. Each night was a miracle when it worked. We had so many challenges. I knew Satan had rage for thousands were coming to meetings. I could tell they came from other villages and that every one was coming. The ladies said it was a surprise to them that even the men were coming. Many a lady with tears in her eyes told me to pray for home situations. I know so many are in bondage to abusive settings. God was sending their men to hear and changes were happening. Men were coming forward for prayers for salvation and healing. I took time for each one begging God to please save them. I know God recorded every prayer. I was really thrilled that last night when the large crowd had doubled. It excited Pastor J. also. There were louder prayers lasting longer and more "songs" and drums and keyboard. Oh, they were all so happy. We had been brought 2 hours late and I resolved to carry forward plans with all the love heaven could pour through me.

As I arrived the delighted children jumped up from the mats and swarmed about me. My favorite part was this moment of welcome from the children. This was the purest expression of Indian love. There was no hidden motive in showing me love, it sprang from true heaven sent delight in their hearts for all the stories and lessons I had shared with them. They knew I loved them. Since there were over a thousand waiting there for me, I wandered slowly through that crowd, greeting them. Jenny did the same. She was draped with flowers by the time she reached the stage. You should have seen her. Her face of love was focused on all the little children greeting her. They knew she loved them. They all had sweet smelling flowers to put in her golden hair. Each longed to touch her one last time. I savored every minute. The men on the team were beating the children back but they would just run and return from a different angle. I asked the men to please stop for I loved to touch them but my language seemed to reach deaf ears. How we love these people. They jumped up and begged for prayers. There was pushing and shoving and at times I about fell. The men yelled please, sister stop now and you can pray later. We must begin the program. I just smiled and kept praying and touching. I had a desire to tell these people goodbye. My heart longed to take them each one to Jesus and pull them under His wings. They felt my love.



I kept praying every breath I took that God would help me do things His way.
Psalms 66:18 The Lord hears me! "If I regard iniquity in my heart, the Lord will not hear me. But He has heard me; He has attended to the voice of my prayer."
I was so pleased that the Adventist teacher head elder came with brother M. to watch the meetings. The English was so perfect that I wanted him to translate yet waited for God to lead. It happened that pastor J. had a sore throat. He was not around and I asked brother M. and he did a little then turned it over to Mr. R. who did a fine job having already a deep understanding of the topic on God's mark and the mark of disobedience. Then the points on the Sabbath were covered and in 3 nights a completion of all the presentations were made. He did such a fine job. At the end of my speaking, I immediately left the stage and walked out a ways into the audience while the pastors began their songs, offering collections, and long prayers. Suddenly the congregation stood up and like an army of ants moved over to where I was. Each one had, it seems one hope and desire, to have me pray for them individually. They said they gained such blessings when I prayed. Many received healing and I did not shorten my requests to God for each one. I begged Him to pray for each one for what they needed as though He were there as Jesus reached out and healed and blessed. I asked each be given a place in His kingdom and that He would strengthen them for the crisis so soon to come on all of us.



It took a long time to pray for thousands of people. I placed my hands on two at a time and took time for each. Mothers and grandmas asked for children to be blessed and prayed for. Babies were to be dedicated. Like Jesus took time for children, I asked Him to again bless these little ones and prepare them for heaven. When I was faint and ready to drop, I noticed disappointment in their eyes when I shortened the prayer a bit. It was 2 hours late beginning meeting and thus the time was midnight or more. I was told many times during this prayer session that I was to stop. The Spirit urged me to keep going. I obeyed.

Only a few people came to the other pastors for prayer. I could hear them praying loudly. Jenny and Kyle told me the people had to pay money for the pastor to pray for them. I felt terrible when I heard that. It reminded me of Bible records like the Pharisees who charged great prices for a lamb in the time of Jesus. It brought me grief. One person had handed me a 10 rupee note and I did not realize it was for that till after meeting when the kids told me. Many in those villages are fortunate if they earn 30 rupees in a day. That is one third their income.




The taxi did not come for me to take us home till about 3AM. Finally we were transported to our apartment and Pastor J. wanted to discuss the need to close things down till I could pay everyone what they believed was their due. I asked for receipts for expenses and a list of all the spent funds I had given them, plus donations. They refused.
God urged me to pack up things quickly. I obeyed and when there was a knock on my door I was happy to see the teacher had come to help me. We prayed together for God to lead out in all that we did. Soon we were surrounded by an excited angry group. I prayed for God to direct me and He urged me to go forward into the Red Sea. I walked down to be with my children in the car.
Some on the street below were at the car sneering at the children yelling in the car windows that they were cheaters. The crowd gathering in the streets was frightening to my mother heart as I watched from the second story surrounded by angry men. I was impressed by God to leave the upstairs area where brother R. and I were surrounded by many angry men. I wondered how could I do it. I was impressed to take one step at a time through the "Red Sea". The crowd parted and I went to my dear sleepy children in the taxi in the street below. Both of them very sick with fevers and Kyle had swollen infected eyes. They were stunned at the experience yet began singing Revelation 2:10. I repeated Psalms 76:10 to them as heads came up to the window and sneered and said evil things. "Even wrath of men can praise God." God would restrain only the anger which would not bring Him glory. I prayed that I would only bring honor to God.
The soft gentle singing really confused the onlookers. You could see them looking at both sides and comparing attitudes. We said nothing against them. We just kept quiet like Jesus, our example. I reminded the children it was heavens highest honor to suffer with Jesus.

For four hours we were commanded to move back and forth and ordered to go to the ATM machine to give them all we could get out of the bank. It would not correspond with my requests and things got worse. I did not try to protect equipment I just prayed and sang.
They ordered us out of the taxi and the taxi man was so frightened he took off after our things were removed from his car. They had been beating on his car demanding he open and give them our projector and things. He was getting dents in his car. He did not appreciate those dents and wanted to have nothing to do with this angry mob about his car. He was happy to get out of there.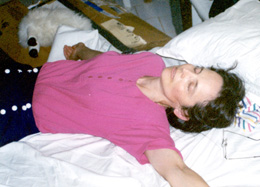 HEART ATTACK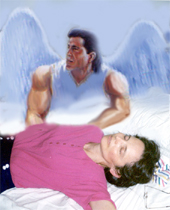 As I went up the stairs, carrying computer and projector in the heat, I fainted. The swollen feet alerted me to the fact that I had little fluid left inside my blood vessels. The 24 hours lack of food and water, temperatures in that upper apartment were around 125 and 130 F, the night without any sleep was all like happened to Jesus. I was sustained only in Jesus. Satan knew how to stage this to bring me to my lowest and destroy me. But God was stronger. Suddenly I was carried by some of the persecutors to the bed. I began to sob. I could not stop. Then I lost consciousness. Suddenly as I awoke, I saw a sweet face bending over me. She had white on like a nurse. I just prayed aloud. "Father forgive them for they know not what they do. "Then my heart went into an arrhythmia and I had terrible chest pain. My chest felt so heavy and pain radiated down my left arm. Then I began to vomit. I was short of breath and wondered if I would die of this heart attack. I asked for ice to place on my chest and for electrolytes and these measures plus the power of God finally converted my rhythm. God put His hand on me and raised me up right while the children were praying. The pain left. The nausea left. The breathing returned to normal. The heart began a strong regular beat. I had no lasting pain or weakness from the heart attack episode.
All about my bed the Indian people gathered. I saw their angry looks leave and there was love and sympathy in their faces. I prayed, "Oh, Father forgive them, for they know not what they do."
They all understood and looked so relieved. I later saw these ones reprimanding the others for their behavior. However it was like trying to put out a forest fire with a teaspoon of water.

Even though my children had fevers, they were given peace from heaven.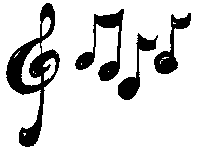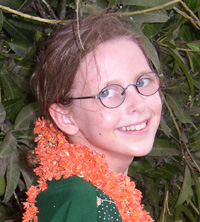 The children assured me they were fine and I gained courage as 11 year old Jenny began singing Revelation 2:10 and rubbed my forehead, wiping the sweat off. "Fear none of those things which thou shalt suffer, behold the devil shall cast some of you into prison, and you shall be tried, and you shall have tribulation 10 days, be thou faithful unto death and I will give you a crown of life." We had learned it from Ralph Henderson's Praise Ministry album while packing and leaving for India. Other songs heaven prompted her to sing to me were Romans 8:35, 37-39. "Who shall separate us from the love of Christ, who can separate us from the love of Christ? Shall tribulation, or distress, or persecution, or famine, or nakedness, or peril, or sword, nay, in all these things we are more than conquerors through Him that loved us. For I am persuaded that neither death or life, nor angels or principalities nor powers nor things present, nor things to come, nor height, nor depth or any other creature shall be able to separate us from the love of God, which is in Christ Jesus our Lord." She also sang chapter 5 of Mathew and emphasized the section on "blessed are they which are persecuted for righteousness sake for theirs is the kingdom of heaven. Blessed are ye when men shall revile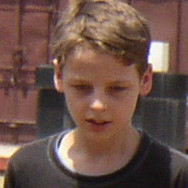 you and persecute you and shall say all manner of evil against you falsely for my sake. Rejoice and be exceeding glad for great is your reward in heaven." Then she sang Psalms 23. "Yea though I walk through the valley of the shadow of death, I will fear no evil, for Thou art with me, Thy rod and thy staff shall comfort me. Thou preparest at table before me in the presence of mine enemies, .... Just then, a kind young man R. arrived with food from brother M.'s wife. He prepared the table in the presence of our persecutors.
Kyle kept his hand on me and kept telling me he loved me. He prayed fervently for me.
I worried for Jenny's safety. I kept the children close to me and we sang as our only helpless weapon. I told them there was a great army about us already in place. I asked them if they knew what had happened to our teacher friend, brother R. We wondered if he was still alive.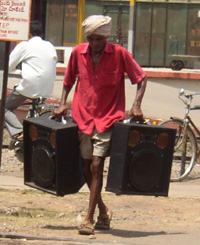 Meanwhile pastor J. had ordered brother R. into the taxi and took him to his home and searched and took his PA system tape player, VCR and computer system. They searched his home. He meekly like Jesus allowed it all praying that we would not be manhandled. He was so calm in his own home while being robbed that his whole family brought cold water for the "guests". The family assumed that the men were preparing for some evangelistic effort. All this was happening while I was having a heart attack in our apartment. Brother R. later returned and requested I get off the bed and go with him to the bank. He informed me that he had made arrangements with personal items which would help them to release me. He did not at that time translate all the murderous threats they had promised. Pastor J. came at him with a knife threatening to stab him and someone held him back. Another came with a bamboo pole and that one was held back. He pounded his fist into his face till he loosened 3 teeth and left him swollen and bleeding.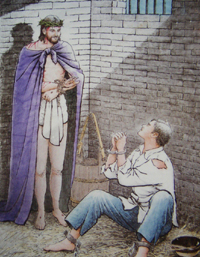 What happened next, will take a long time to describe but we were taken a long ways in two separate taxis to the bank. Also into those taxis was placed a box of knives perhaps to finish us off along the roadside. In the taxi we bumped slowly along on rough roads for almost 2 hours. We sang. Also I was reminded of Jesus and how he suffered and was shamed by how they dressed him and scorned Him. I was reminded that how they were treating me is exactly how they would treat Jesus if they could see Him. He was there with me. He never left me. In this great emergency the Father, Son, and Holy Spirit were there. I knew it. I could see so many things they were doing to protect us. I kept praying that God would forgive these men and give them another chance before rendering the Mathew 10 consequences.
I prayed that at the bank the ATM would not work till I could figure what to do. There was a peace God planted in our hearts that helped sustain us. The brother to pastor J. was in the back seat with us and like a Nicodemus he seemed to speak in our defense during the excited angry discussions that whole way to the bank. Though he was speaking in another language, there were many words we had learned and understood.
We sang whole chapters of the Bible like Mathew 5, Romans 8:35, 37, Revelation 2:10, Psalms 23, and Psalms 91 among other songs which speak of God our refuge in persecution. The taxi driver tried to put on some wild Indian music but the pastor J.'s brother requested it be stopped.
God helped me speak with one there at the bank in English who gave me access to send out email from behind the desk inside the bank. I was given privileges. Soon guards appeared and all in the bank were helping me. I praise God for their protection. I knew I did not have access to the funds Pastor J. demanded. I feared they might begin harming the children. I thanked God every time the ATM machine would not work. I went back into the air conditioned bank and guards paced around. With temperatures of 130 degrees, I gained relief from the coolness and the quiet so I could catch my breath and think of what to do. They looked so impressive with their huge rifles and all. I was only able to give Pastor J. 20 thousand and told them by the 20th of April I would give the rest. It was my living expense money for food and lodging. I would have to trust God to provide food and shelter. My husband had just been able to deposit this, not knowing what danger I was in because I had no telephone and had to sneak notes out to brother M. and disks with email ready to send out to those 100 prayer warriors who were watching and praying for our gospel work. Later as the story reached them, there was weeping and sleepless nights as my dear husband sold his coin collection, overdrew his own bank account, loosing his debit privileges, and did all he could to provide for his wife and children who had been robbed. Back home finances were adversely affected over our losses to this greed episode.
I was encouraged to see some of the team had melted because of our songs, our gentleness, and how we smiled and kept calm. I heard them reprimanding the others for their behavior. Finally they allowed us to come to the home of our Adventist brother.
The news buzzed through the town. Hundreds of tongues were telling the story. Many had witnessed the events of that day. Rumors spread and there is a great excitement. Also on that wild day, pastor J. had contacted a lawyer. We had to sign papers that we are totally under the responsibility of Mr. R. and that they had not caused us any disturbances to me. They grabbed my passport and said my signature was unlike that in my passport. They wanted to run off with my passport. My trembling hand did its best to sign my name yet it did look different.
There were promises of imprisonment and brother M. was afraid they are not through. He said he was coming by morning train to take out funds from his bank to cover the final demands and retrieve the stolen goods of brother R. I was so concerned he could get killed during this. It would be like stirring up the hornets nest. All were in fasting and prayer. Mr. M. was crying on the phone and said he had been awake all night praying for us. That was comforting to me that he cared. Then he asked if the children and I had been manhandled. He was comforted to hear that no body harm had come to us. Brother Rao went to the doctor and it was discovered that he had clots at the roots of 3 teeth. His face was so swollen. He said he forgot to turn the other cheek. His quiet ways are very precious. He followed the example of Jesus bringing honor to the King of the Universe.

We followed the Mathew 10 counsel to shake the dust off our feet. We know that God saw this ahead of time and mark with comfort the measures God took to provide before the event. The friendship of the Adventist brother and Mr. M. and how God used them to protect us showed us God had His deliverance plan in place before Satan waged his war. Many watched and witnessed our behavior. We remember it is heaven's highest honor to suffer for our Master. We thank God for such rage is evidence Satan is loosing ground. Those offended by what we experienced are shallow ground listeners. Their roots fail in the heat of the sun. The roots of the Christian are deep because of much prayer, singing, sharing, and Bible study. This was understood better as we searched out the parable of the seeds on different soils.
Praise God.
Though we were in the valley of death, God had done every thing. God is Good! There is a song of praise in our hearts. He was with us through the darkest night. In each step He was with us. He supported us with confidence and faith in Him. We left everything in His hands. He guided us in such a manner to represent Christ amongst them. Though they were raging with fire and fury God gave us confidence and they came to think of the situation and the thinking of the hearts in us. There is a great change in their hearts. They became concerned about us. It was God's confidence that we kept calm in the face of violence . It was an opportunity for us to watch Him work. WE have confidence that God will do everything that is needed for us. We have great confidence in Him not in us. We need not look at the waves of the sea. We are looking unto Him in confidence We can walk on the waters of the sea. We have started to learn how to trust him through such conditions. Though we are very weak and have not power to protest their accusations, or be as strong in number as they were, still God was there in full force. He will show them what they did that was wrong.
Yea though I walk through the valley of the shadow of death. If you are walking through the valley He is right there. It seems He is closer than at other times. We must not fear. He will always guide. He has promised to never leave or forsake us. He kept that promise. I was amazed at all the comfort. We were tenderly nourished at the brother R.'s home. We were waited on hand and foot those days of recovery and comforted by their love and concern. They provided us a table of grapes and everything they could find for us to eat even though they had been robbed. Brother M. sent over food to make sure we were still getting the right things to eat. Brother R. said it was worth it to rescue us. He was praying continually that God would cover us.

We thank God for He showed Himself so strong. I was given the impression Sabbath before this event that we would be endangered because of the doctrines we presented. I prayed to be faithful anyway. I pressed forward in faith resolutely knowing this was maybe God's only opportunity to reach these people imprisoned by prejudice in that stronghold. They were set free. I watched them. I know the rage of Satan is over loosing territory and I praise God that as HIS SOLDIER I was able in HIS strength to bring down a stronghold of Satan. His rage will be dealt with by the Captain.
Therefore I praise God.
We safely rested in the home of Brother R. The grief of seeing a pastor turn wild after money was a deep grief for me. I had worked hard for this man's salvation. I saw him on Satan's side deserving the curse of Mathew 10. How I prayed for God to forgive and give him another chance. I was sick not holding any food down for 4 days. I thought perhaps I had been poisoned. We were safe in the home of Mr. R. I pray for God to protect him and his wife. I will never forget this kindness.
Kind brother M. took a group to Pastor J. and demanded the goods be returned to brother R. They came with the stolen property and asked forgiveness and asked me to pray for them. In the group was the president of the local pastor's association, a vice president of a village, and some others. They asked if I wanted to put pastor J. in prison for his actions but I declined. "Let God deal with him. I want him forgiven and to be saved," was my answer.