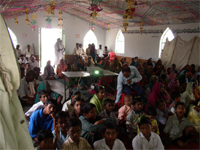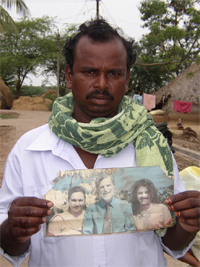 Peravalipalem church strengthening meeting. This picture is included to encourage those who have gone to this area to build up this lovely church we found.
There was a request to travel in the morning for a meeting in a newly built SDA church. The heat of the day and traveling by bus created great challenges. We showed the Mathew DVD and at times the power went off. By the end, no one could answer any quiz question. I was so tired that I had decided it was not necessary to return for the other 2 requested meetings as they had not listened well enough to answer quiz questions anyway.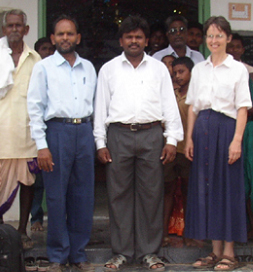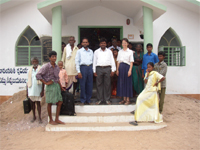 Afterwards elders begged me to come back. I was too tired. I had promised the children that I would not ask them again to set up if they did a nice job. They felt betrayed as they heard me unable to say no to the demands of this group. They also wanted to feed us but we had so little time before the evening meetings. On the way home on the bus, I felt so faint in the extreme heat. The odors on the bus did not help any. Also there was no seating available. As the bus swayed and jolted along, I crumbled to the floor in heat exhaustion. A man gave up his chair and I was pressured into a seat beside another man. I knew we were all at our breaking point.
We were ready to get home to what we were used to eating.
Only we can know where that point of breaking is. I had called for a rest at least in the morning. We had reached the end of our strength. I promised the children and would not turn back on my promise to them or these people. I would go alone.
The next morning I was dreading going alone without the children. There was a phone call where this village asked us to stay home for they had a funeral to do for someone had died in the night. God had in mercy arranged affairs for an old man to take his much needed rest in the sleep of death till Jesus comes. Thus we were given liberty to rest up as we so badly needed it.