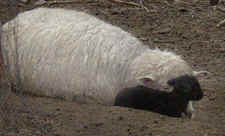 Well, Jenny and I were praying that we could get a colorful pet lamb for picture illustrations about the love of Jesus for the "black sheep" of families. Plus it would be fun to work wool that is colored.
On Valentine's day February 14, we were surprised for Molly had her little lamb. Molly did not even look pregnant. She was so small, we did not think she even had a little lamb. What a special blessing from God! We have lots of pictures of this cutie at the end of our story.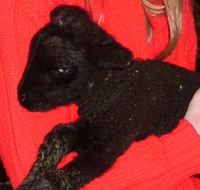 God gave us what we asked for. You know, He has bigger surprises than lambs waiting for us in our homes in heaven that He has gone to prepare for us. Zephaniah 3:17 says He sings about us.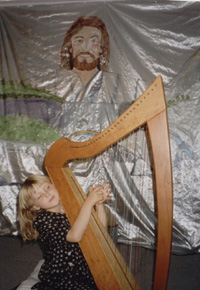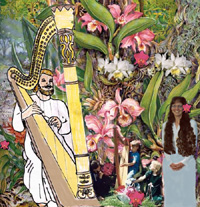 I imagine He sings about the one for whom He is making the home. In my garden He planted next to my house, I imagine a huge patch of strawberries, a rose garden, and orchids. I also imagine a fountain with pretty trees loaded with more orchids. He has promised harps for us to play on and He will make it so we make good sweet music without hours of practice.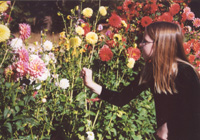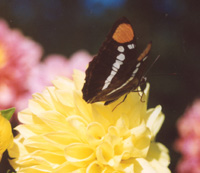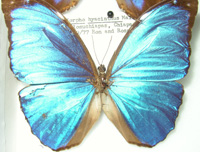 He will have bright blue butterflies Like the one I caught in the jungle. He will have many colors of flowers and bees that don't sting. He even knows my favorite flowers, colors and everything. God is full of surprises.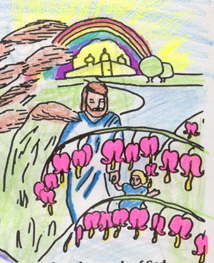 He knows I like bleeding heart flowers. (These are flowers that are bright pink and are shaped like hearts) He is full of surprises.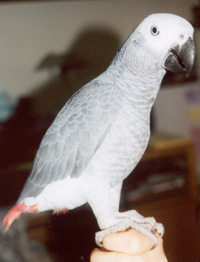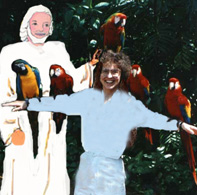 Parrots that can sing are attracted to my garden and they listen while Jesus sings about me while He thinks about what I like. As He sings out His love for me and His dream of having me home with Him, the parrots He put there for me are listening and learning the song. When I get there, I will hear the parrots and know they copied MY JESUS as He sang while I was on earth typing up Bible lessons, raising my children for Him, taking pictures, and sharing my stories on web and traveling the world to share His love.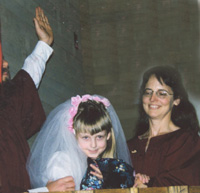 Jesus says we are His lambs. Jenny was a newborn lamb when she was baptized by pastor Dan George into the Seventh Day Adventist church when she was 7. She had for two years begged to be baptized. She wanted to wear white to show Jesus she was thinking of herself of the bride of Jesus. She planned to obey all that Jesus wants. She knows He is making a home for her in heaven. Pastor George let me help baptize her. He said since I was a missionary, trained as a doctor and pastor and am doing evangelism work, I should be part of this event.
You can give your heart to Jesus too. Just tell Him you want to be HIS lamb. Every day you can ask Him to be your helper. He will lead you to more Bible stories that will help you trust Him.