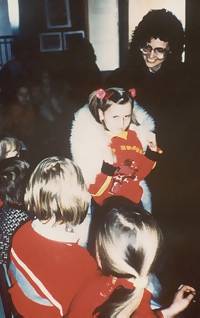 God answered my prayer for help in illustrating this twenty third Psalm. It was just a simple thing yet it was such a great help.
I sure love how God who created everything loves the children so much that He went to all the trouble to wake me up three nights in a row, listen to my arguments, urge me till I said yes, then provided all the supplies. Then as I kept pestering Him for how to do it all, He patiently instructed all the way. He never left me. Never. He knew my thoughts and answered before I even said anything.
I sure love HIM! Now He is urging me to put together the same program plus Daniel and Revelation studies for televising. I do not know how, but HE DOES!
I know he can get this done. Nothing is impossible for HIM.