Joel 2:28 And it shall come to pass afterward, [that] I will pour out my spirit upon all flesh; and your sons and your daughters shall prophesy, your old men shall dream dreams, your young men shall see visions:
2:29 And also upon the servants and upon the handmaids in those days will I pour out my spirit.
2:30 And I will show wonders in the heavens and in the earth, blood, and fire, and pillars of smoke.
2:31 The sun shall be turned into darkness, and the moon into blood, before the great and the terrible day of the LORD come.
2:32 And it shall come to pass, [that] whosoever shall call on the name of the LORD shall be delivered: for in mount Zion and in Jerusalem shall be deliverance, as the LORD hath said, and in the remnant whom the LORD shall call.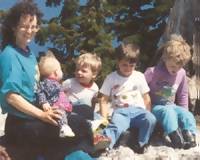 During the story time we read each night to the children. We have done this since before they were born. Many evenings the children's daddy Dr. Ron was busy working. Yet always Dr. Rose read to her children from Bible picture books and missionary story books morning and evening. Singing was a good part of each family time. We would sing chapters of the Bible like Psalms 91, Psalms 23, I Corinthians 13, Psalms 139, and many others. Now that three are teenagers, it is still a very cozy relaxing time when the children all sit close to mama on the couch. I often fall asleep during the story I am reading because it is so relaxing. The Bible stories never get old.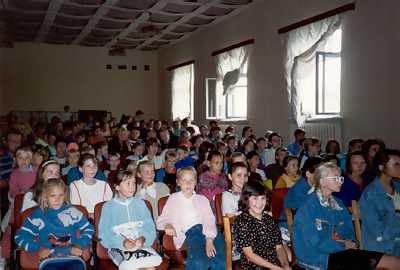 One night on December 1 of 1992, after a nice relaxing story time, I planned on a good nights sleep. I always slept good. But this night I did not. I dreamed I saw thousands looking up at me waiting to hear the gospel. I argued with God's call to me. I reminded Him He had given me four little children of my own. He gently reminded me He had given me a lot, couldn't I share anything?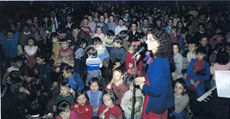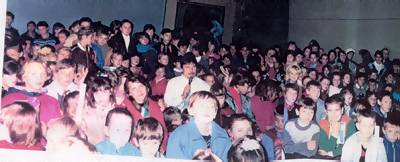 Again the next night I saw thousands crowded into rooms waiting for me to share the Bible lessons with them.
Since I was a little girl, I had wanted to work in evangelism. I had trained under evangelist Don Gray to do Bible work in homes and then at college took Theology training but also studied to be a doctor. I did not understand how God could mix the two except at the bedside of the sick. I never dreamed of speaking to thousands. I figured it must be just for children and youth, for women are not generally given jobs like this. I drew back in fear. I wanted to do it but was afraid I would not do a good enough job. What was God calling me to do? What would my husband think? What would my patients do while I was gone on mission trips? Where would the money come from?
This kind of work is not ever supported financially by the church. Only those with a paid position in the conferences on salary, did I see going to do these jobs over seas and getting paid for it. Where would the money come from? Could I step out in faith and expect God to provide if HE CALLED ME?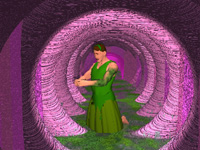 While I was trying to make up my mind to obey or disobey God's call, I remembered the call of Jonah. I really did not want to go for a ride in the belly of a whale.
I decided that God would deal with the mind of my husband. If he opposed me, God would find a way to do the work anyway.
I decided my little children, all four ages six and under, would be God's responsibility. He would provide family, friends, and angels to care for them like He did for the lady Ellen He called one hundred years ago.
The finances, I decided God would also provide. HE is the CAPTAIN of HIS army of workers. He provides better than any CAPTAIN, or GENERAL on this planet cares for their army of soldiers. I've discovered that the more impossible a task, the more fun it is for the KING OF THE UNIVERSE because I realize it is ONLY HIM doing the work. I get to go along and be His hands, voice, and do as He asks.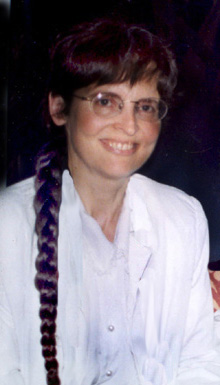 In Mathew 28 Jesus promises He will never leave us if we are sharing His Bible truths with the world. He also promises to provide and He always has done that for me.
God has led me to go on 13 mission trips to different countries taking my children along to help. Praise the God of Abraham, Jacob, Joseph, Elisha, Daniel. He heard my childhood prayer of wanting to help in spreading the gospel. That is the only reason I worked so hard to get through school. I sing the Scripture Jesus spoke as He left heaven to come to this earth to minister to our world.
"I delight to do Thy will O, My God, yea, Thy law is within my heart."
Children have parts in the work too. " Great and SMALL alike are chosen vessels to bear the water of life to thirsting souls" 5T462 Volume 5 of Testimonies to the Church by Ellen White
"Everyone in his own sphere, with his own armor on, doing whatever he can in his humble way...let God work through whom He will. The message must go." 5T 462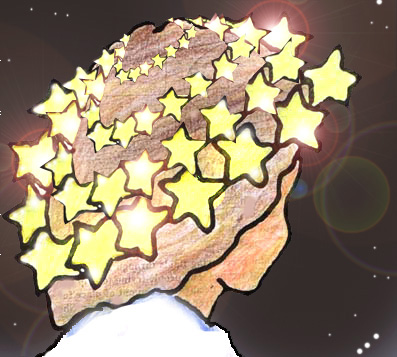 As the stars for ever and ever: what does it mean?
"They that turn many to righteousness" shall shine "as the stars for ever and ever" (Dan. 12:3). That is how we shall shine. The glory of God will rest upon you. You cannot become interested in a soul but that an angel of God will be close at your side and will move that soul. {2SAT 18.2}
If you want the companionship of angels, go to work
True Story of real dream given to Dr. Rose in December, 1992, illustrations by Dr. Rose
November 2002