1. What year was Daniel and his 3 friends taken captive?
2. How did the parents know ahead of time to prepare their sons for this crisis in their lives?
3. What special things did the parents do to get their boys ready?
4. What was the name of the king of Babylon?
5. Who was the master builder of the original tower in Babylon and what relationship did he have to Noah?
6. What happened to that original tower and later what did people do with the mess?
7. Why was the tower built?
8. Who was the chief god of Babylon?
9. Why did the Babylonians have a collection of gods?
10. What 2 reasons made Daniel and his friends unhappy with the diet they were offered in Babylon?
11. What were the Hebrew names of the 4 special captive teenagers?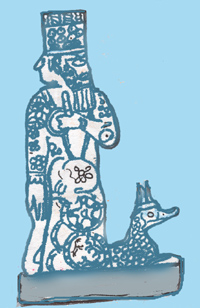 12. What new name did Daniel get from Babylon, and what was its meaning?
13. What new name did Hananiah get?
14. What new name and meaning did Azariah (Whom Jehovah helps) get?
15. Who was the made up god named NEBO?
16. Did the king have this name in his name?
17. How many days did the diet test last?
18. Where in the Bible are God's diet health laws and drink laws