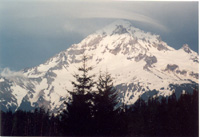 Mathew 17:19 Then came the disciples to Jesus apart, and said, Why could not we cast him out?
17:20 And Jesus said unto them, Because of your unbelief: for verily I say unto you, If ye have faith as a grain of mustard seed, ye shall say unto this mountain, Remove hence to yonder place; and it shall remove; and nothing shall be impossible unto you.
17:21 Howbeit this kind goeth not out but by prayer and fasting.
I Samuel 12:24 Only fear the LORD, and serve him in truth with all your heart; for consider how great [things] he hath done for you.
Mathew 21:21 Jesus answered and said unto them, Verily I say unto you, If ye have faith, and doubt not, ye shall not only do this [which is done] to the fig tree, but also if ye shall say unto this mountain, Be thou removed, and be thou cast into the sea; it shall be done.
21:22 And all things, whatsoever ye shall ask in prayer, believing, ye shall receive.
Fear
Psalms 55:22; 56:3 When I am afraid, I will put my trust in Him, cast your burden on the Lord, and He'll sustain you.
Cast your burden upon the Lord, He will sustain you, He will not permit the righteous to be moved. When I am afraid, I will put my trust in you. Cast your burden upon the Lord, He will sustain you.
Fear not, the battle is the Lord's. You don't have to worry about this one, stand and see,... tomorrow go out to face them, for the Lord is with you...put your trust in the Lord...Put your trust in His prophets and succeed. 2 Chron. 20: 15-20
Psalms 46:2 Therefore will not we fear, though the earth be removed, and though the mountains be carried into the midst of the sea;
Joshua 10:25 And Joshua said unto them, Fear not, nor be dismayed, be strong and of good courage: for thus shall the LORD do to all your enemies against whom ye fight.
Psalms 23:4 Yea, though I walk through the valley of the shadow of death, I will fear no evil: for thou [art] with me; thy rod and thy staff they comfort me.
Daniel 10:19 And said, O man greatly beloved, fear not: peace [be] unto thee, be strong, yea, be strong. And when he had spoken unto me, I was strengthened, and said, Let my lord speak; for thou hast strengthened me.
Psalms 27 27:1 [A Psalm] of David. The LORD [is] my light and my salvation; whom shall I fear? the LORD [is] the strength of my life; of whom shall I be afraid?
27:2 When the wicked, [even] mine enemies and my foes, came upon me to eat up my flesh, they stumbled and fell.
27:3 Though an host should encamp against me, my heart shall not fear: though war should rise against me, in this [will] I [be] confident.
27:4 One [thing] have I desired of the LORD, that will I seek after; that I may dwell in the house of the LORD all the days of my life, to behold the beauty of the LORD, and to inquire in his temple.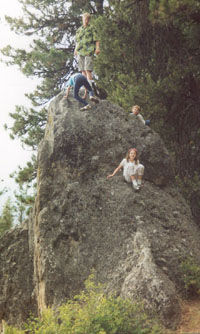 27:5 For in the time of trouble he shall hide me in his pavilion: in the secret of his tabernacle shall he hide me; he shall set me up upon a rock.