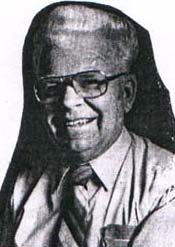 Just like the pine cone, I went through trial which brought seeds out of me because I trusted in Jesus for help. I could have become bitter but Jesus was with me through it all. When I finished training as a physician I began practice in Portland, Oregon. The retired man I purchased from, had a doctor partner who was elderly and soon to quit practice. He said he was going to work a couple more months. He became very angry at me and grabbed me by the shoulders and shook me violently. He glared at me. I asked what I had done wrong. He said I had not charged enough for my service. I did not understand why that should make him so angry at me.
He was angry every day. One day it was because the lady patients wanted to have a lady doctor. They stopped going to him and wanted me to see them.
Every day his anger was so unpleasant. I was afraid he might harm me again. One day he came into my office, shut the door and promised to smash my nose in. He hated God. On my desk was a Bible and it made him angry to see it. I was puzzled everyday and asked God to teach me how to be the nicest, sweetest person in the world so he could never think of anything to be angry about.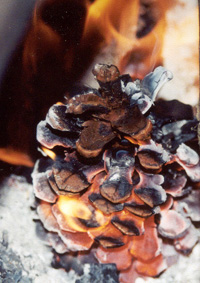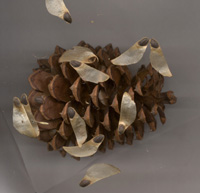 You know what? I saved every promise Jesus gave me through this terrible trial. They are typed and kept in the back of my Bible. I use those promises to help others. I love Psalms 76:10. It says even the wrath of men will praise God. So I had to believe that somehow God would be honored by how I acted when treated mean. The rest of the verse says that if there is anger left over that does not bring any glory or honor or praise to God, then God would restrain it. God could use this fire to bring out the seeds and more Christians could be planted.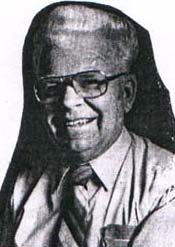 They discovered poor Dr. Kai had a brain tumor. I prayed for him. After his 9 hour long surgery, he came to work the next week. He said he was so much better. Yet his treatment of me was worse than ever. Finally one day he was in so much of a rage, he promised to shoot me with his gun. He wanted me to pay twice for rent of his building that month just because his taxes were due. He kept the check book and did not allow me to have any funds for the work I did seeing patients. His rage was way out of control.
It was time to move out even though I would loose money. I had to pay a lawyer 10,000 for all the work, and had to keep paying on the 50,000 dollar practice I had bought. A few of the patients would come with me but many I had never met yet. They believed what they were told by Dr. Kai and his office girls. I lost money terribly. The accountant said because of all this we would never recover financially no matter how hard we worked. We wanted to prove him wrong.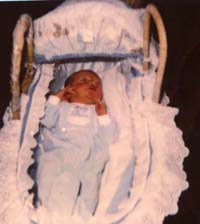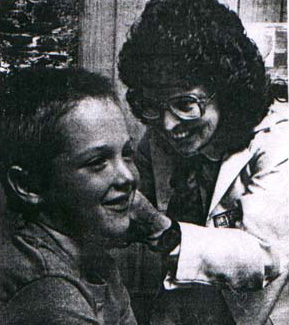 I had my little baby Kyle at the office with me. I nursed him in between patients. My mom was caring for my other two little boys. I was living out of suitcases and waiting to clear at the bank for our home we were wanting to buy. My lawyer said it was very dangerous and he advised me hurry and to go start practicing somewhere else. I had to borrow from another hospital and get my own office building.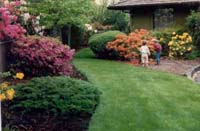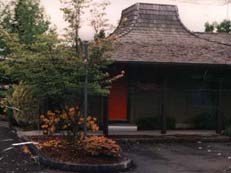 My dear brother and another person helped remodel a little building where I began practice after a week of shut down of business.
It was really difficult starting over. However, it was so nice and peaceful. I loved the flowers there. It was like medicine to my wounded heart. I had sweet soft music playing. I put up pictures of Jesus in the office and Bible verses on the walls. It was really nice to have freedom from the anger every day.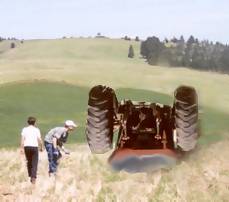 After several months, poor Dr. Kai was working on his farm with his tractor. It turned upside down on him and ended his life. I was so sad to hear the news. I prayed and told God that I hoped He had given Dr. Kai a chance to say he was sorry before he died. I would like to have this poor angry man to experience the joy and peace of heaven. I will never know till heaven. We do know that the poor criminal on the cross beside Jesus asked for Jesus to save him when he was dying. Jesus wants our hearts when we are young but He is so merciful that He will answer the cry for help even at the end of a life of cruelty.
I learned valuable lessons about forgiveness and love to those who are difficult to work with. Because of this I had seeds to share with others on how to forgive.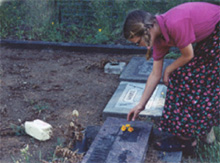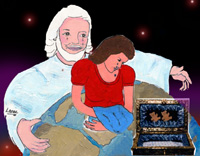 Just when things seemed to be picking up in my new business, disaster struck again. I lost my 4th son. He died before he was born. The grief was terrible. I had a special room all fixed up for my precious boy. I missed him. This tragedy had made me determine on his birth death day every year I want to reach out to help other children. In this way I am comforted.